Tandon Productions proudly announces the newest addition to their family of shows. SPONSOR, an irreverent comedy, follows the Golden family as patriarch Sam attempts his road to recovery. If getting sober wasn't hard enough, he's paired with an unusal sponsor: the ghost of his recently departed mother, Mia.
Creator by Marissa Tandon (Super Ordinary, The Sword & The Stoner, His Royal Fakin' Highness) is joined by two staff writers: Miya Kodama (Super Ordinary, The Sword & The Stoner) and Jennifer Finkel.
Miya Kodama is an actress & writer. She received a BA in Theatre and 9/10 of a Comedy Minor (see: 1 unit away) from the University of Southern California, where she was a founding member of the school's first sketch comedy group: The Suspenders. After graduating, she became a writer for the CBS Sketch Comedy Diversity Showcase, where her sketch 'Do You Like to Travel' was one of 20 final sketches that made it through the process. She has studied at The Groundlings and performed at both The Comedy Store and UCB's Asian AF variety show. In the audio drama world, she voices Anika and Izzy in Tandon Productions' Super Ordinary and The Sword & the Stoner, respectively. Additionally: Will panic if you ask her what her favorite book is. It's probably something by Nora Ephron.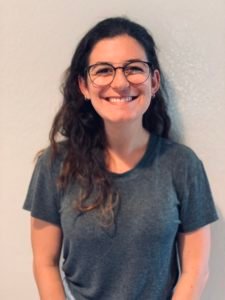 Jennifer Finkel is incredibly short. She's 4'10 and three quarters of an inch. And, yes, her feet are small enough to buy kids shoes. Now that we've gotten that out of the way… Jennifer is originally from the suburbs of Detroit, Michigan. She graduated from Chapman University with a degree in Screenwriting, and has been working in various jobs in the entertainment industry since. She loves all dogs, skiing, and eating food. If you see her on the street, approach her with the words "Love Island." You won't need an icebreaker after that.
For updates on the project, join our free membership program here.